Antony Loewenstein wins the 2019 Jerusalem (Al Quds) Peace Prize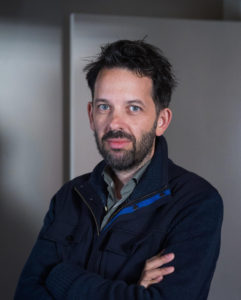 Australians for Palestine and the Australia Palestine Advocacy Network are thrilled to announce that the winner of the 2019 Jerusalem (Al Quds) Peace Prize is journalist, author, and film-maker Antony Loewenstein.
Antony's best-selling book "My Israel Question" generated a storm of controversy because of his forensic discussion of the Israel-Palestine conflict and the intimidatory way Zionist lobby groups have affected political discourse and news media to shape their version of Middle-Eastern politics. His foray into this veritable minefield saw him personally attacked and even shunned by his community and relatives.
He co-founded Independent Australian Jewish Voices and has said that the Boycott, Divestment and Sanctions movement "is a logical and non-violent response to human rights abuses in Palestine.
The award will be presented by last year's prize winner Professor Emeritus Stuart Rees AM at a black-tie dinner in Queen's Hall, Victorian State Parliament on Friday 22 November 2019. In response to the award, Antony will be in conversation with the celebrated journalist and television news presenter, Mary Kostakidis.