May 2022 | Webinar: Understanding Israel's Apartheid
Amnesty International, in partnership with The Australia Palestine Advocacy Network (APAN) continued the conversation on Israel's system of apartheid in this webinar. This webinar helped the public to better understand the system of apartheid, and what we can do in Australia to help dismantle the system, one step at a time.
Speakers included:
Nasser Mashni, the Vice President of the Australia Palestinian Advocacy Network
Saleh Hijazi, Deputy Regional Director, Middle East and North Africa at Amnesty International
Rawan Arraf, Principal Lawyer and Executive Director of the Australian Center for International Justice
Conny Lenneberg, former head of World Vision's Middle East operations, Mohammed el Halabi's former manager at World Vision
March/April/May 2022 | Australian Federal Election campaign
Lasting more than two months, APAN ran a solidarity campaign during the Australian federal election, ensuring all political candidates recognised there are a significant number of people who care about Palestine, and vote.
Throughout the campaign, we created and distributed more than 5000 'I Vote Palestine' stickers to people all around Australia. We also created a messaging tool which allowed thousands of people across almost every electorate to email their candidates, explaining why Palestine was important for them. We ran political lobbying workshops, which resulted in many meetings held with candidates, and we developed a political scorecard rating the major parties' responses on Palestine.
With a new government elected, one that has committed to the recognition of Palestine, and has supported the ICC investigation into war crimes in Palestine, it will see a shift in APAN's future campaigning.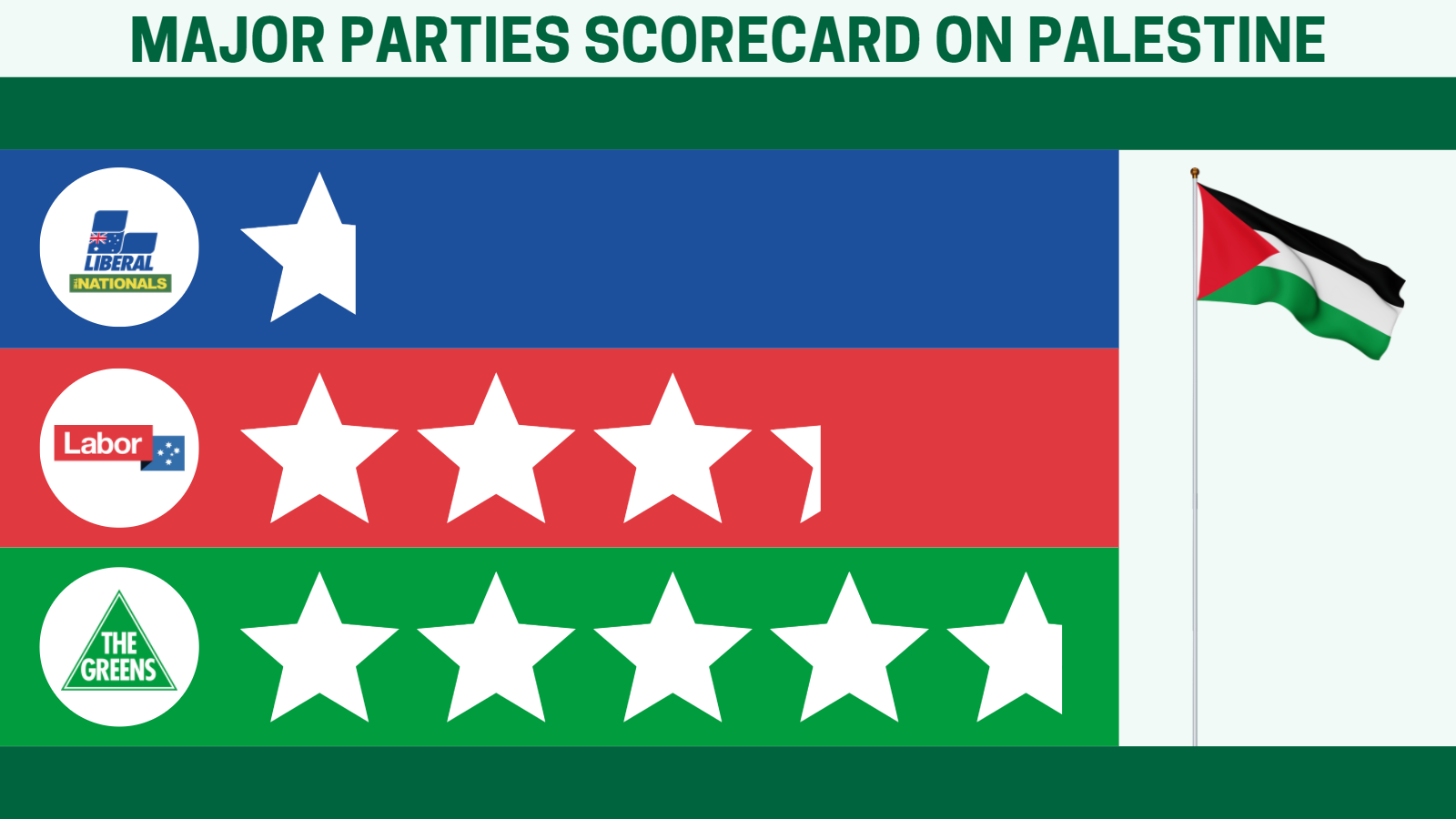 May 2022 | Commemorating Nakba
2022 marked 74 years since the beginning of Al Nakba; the catastrophe involving the destruction of the Palestinian homeland, and the ongoing displacement of a majority of the Palestinian people. Communities in regional hubs, and almost every capital city around Australia gathered to commemorate Nakba Day on the 15th of May, with thousands calling for justice and self-determination for Palestinians.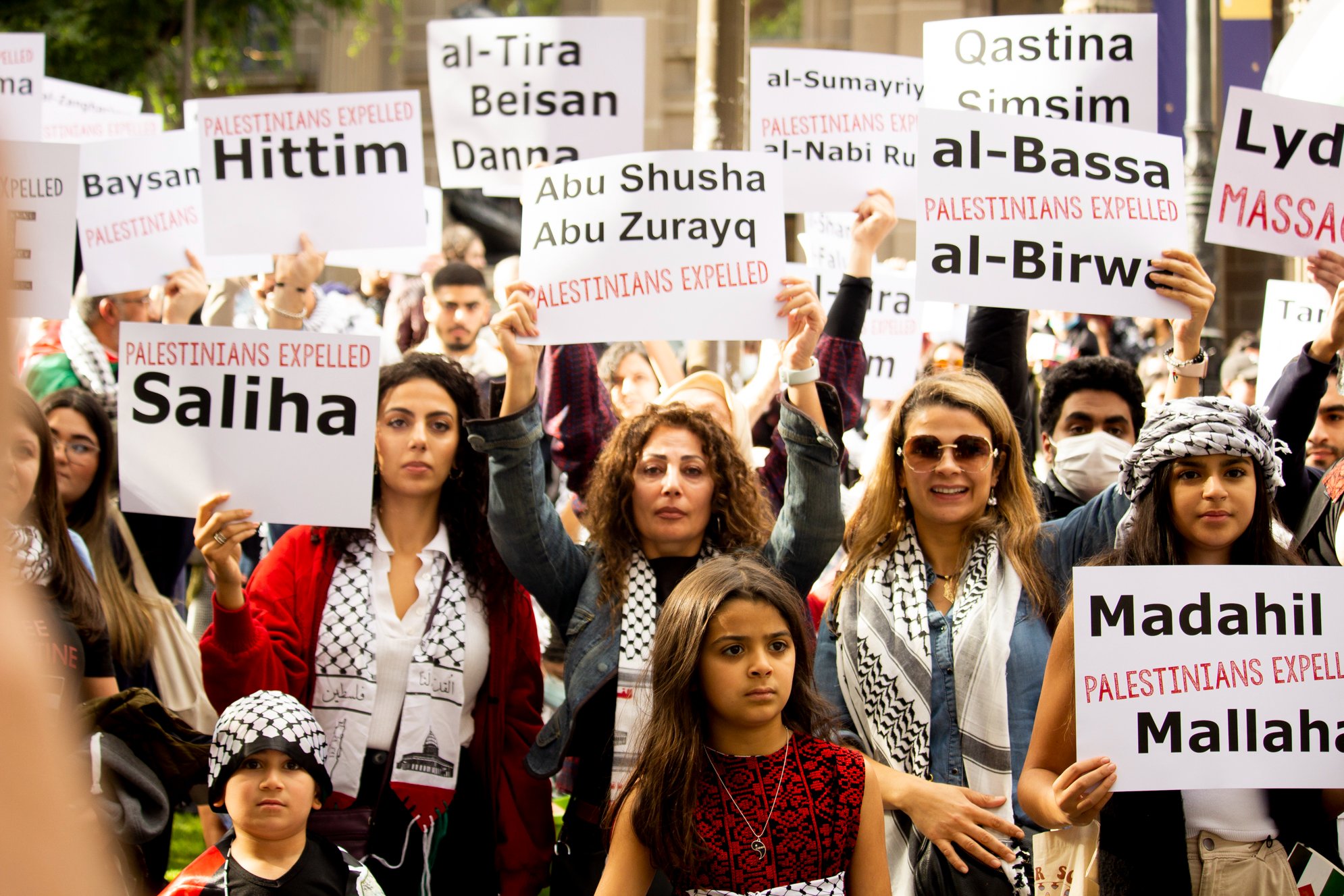 April 2022 | Poll: Government out of touch with Australians on Palestine
As part of our ongoing monitoring of Australian opinions, APAN commissioned a poll looking at attitudes on Palestine and Israel. A majority of respondents believed Palestine should be recognised as an independent state, and opposed the approach the Australian Government had towards the Occupied Palestinian Territories in relation to the continuation of the occupation, the siege on Gaza, and support for the International Criminal Court. Full details are available on the opinion polls page.
April 2022 | Mohammed El Halabi vigils
In honour of Mohammed El Halabi's birthday, supporters gathered around Australia to call for his immediate release, and for justice to prevail. Grassroots communities in almost every capital city held vigils, with a number of regional centres also hosting gatherings of their own. The vigils also commemorated almost six years of detention for Mohammed, and were part of the ongoing APAN campaign to support him in his efforts to achieve freedom.

March 2022 | 2022 APAN Sydney Fundraising Dinner
After several delays, the 2022 APAN Sydney Fundraising Dinner kicked off with more than 250 people gathering in Brighton-Le-Sands for an evening of solidarity and entertainment. The night featured fantastic speeches from APAN President Bishop George Browning, Vice-President Nasser Mashni, and award-winning journalist Sophie McNeill. However, the main feature of the night were the dabke performers, who by the end of the evening had everyone on their feet.