APAN 2022 Canberra Fundraising Dinner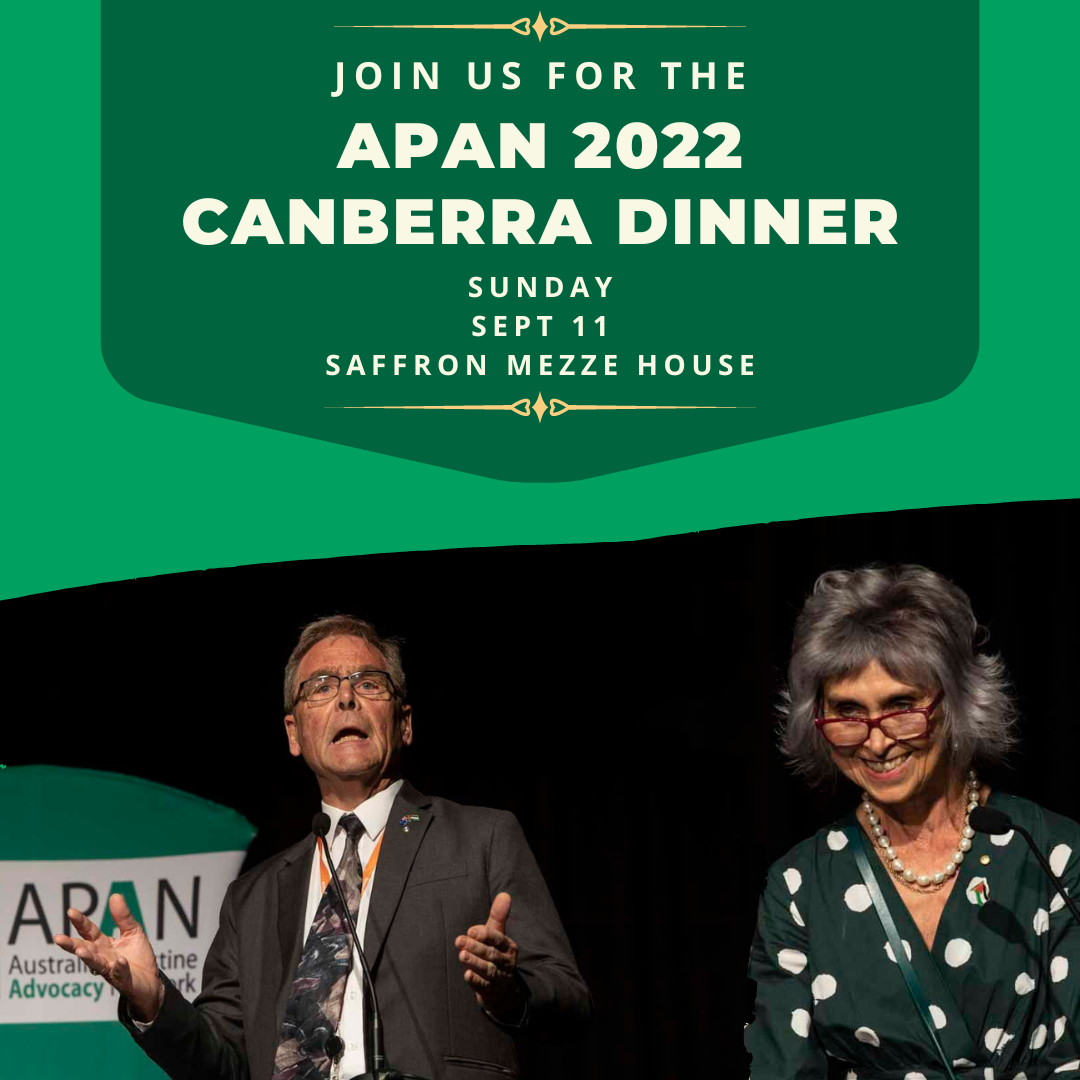 Come and share a wonderful Middle-Eastern banquet with others who care deeply for Palestinian rights.
Thank Bishop George Browning as he prepares to step down from the role of APAN President, and Claudia Hyles from the Executive.
Bishop Browning will share insights from his 9 years as the APAN President, as well as APAN's plans given the incoming Government.
Beverages will be available for purchase.
There are limited spaces, we are expecting the event to book out.