Candlelight Vigil for Palestine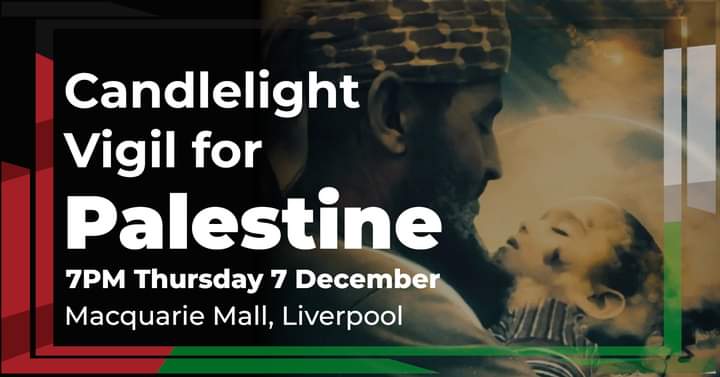 7PM, Thursday 7 December
Macquarie Mall, Liverpool
Corner of Elizabeth St & Macquarie St
As of 23 November, 14,800 Palestinians have been massacred in the ongoing genocide in Gaza – perpetuated by the Israeli occupation. This includes more than 6,000 children.
Palestine Action Group invites the community to gather in solitude – to mourn our martyrs in a candlelight vigil, honouring the Palestinian lives lost in the ongoing terror.
Symbolic gestures will take place, such as candle lighting and letter writing to remember our fallen – for we are more than just numbers.