Lidcombe Gaza Fundraising Dinner & Art Auction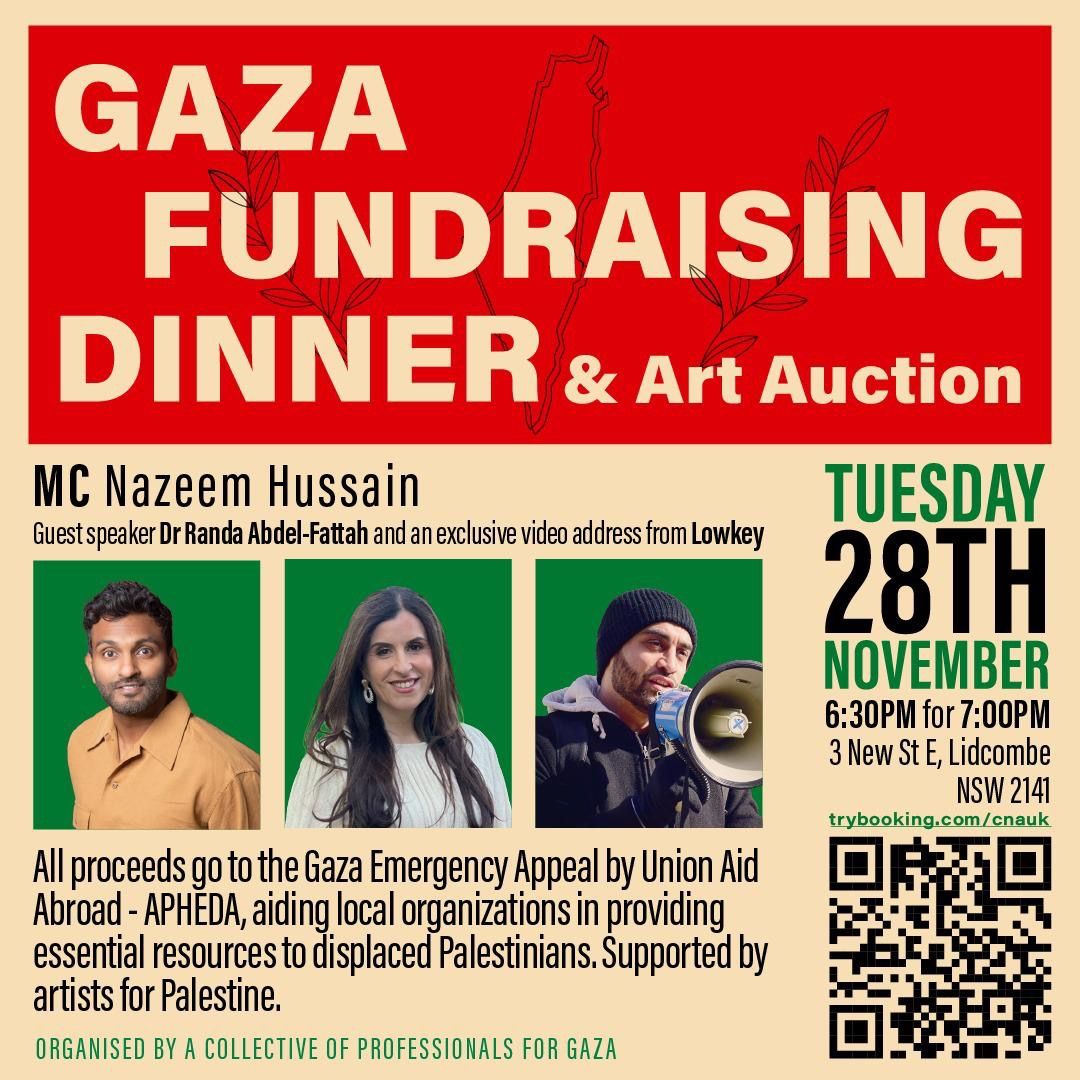 Join us for a special event to raise much needed funds for Gaza. The night will be hosted by Nazeem Hussain with speakers including Randa Abdel-Fattah and an exclusive video address from Lowkey.
All funds raised will go to the Gaza Emergency Appeal by Union Aid Abroad – APHEDA to support local organisations to provide access to water, food, medical supplies and shelter, psychological support and hygiene kits for displaced Palestinians.
Westella Renaissance @6:30 PM