Protest for Palestine, Justice for Shireen Abu Akleh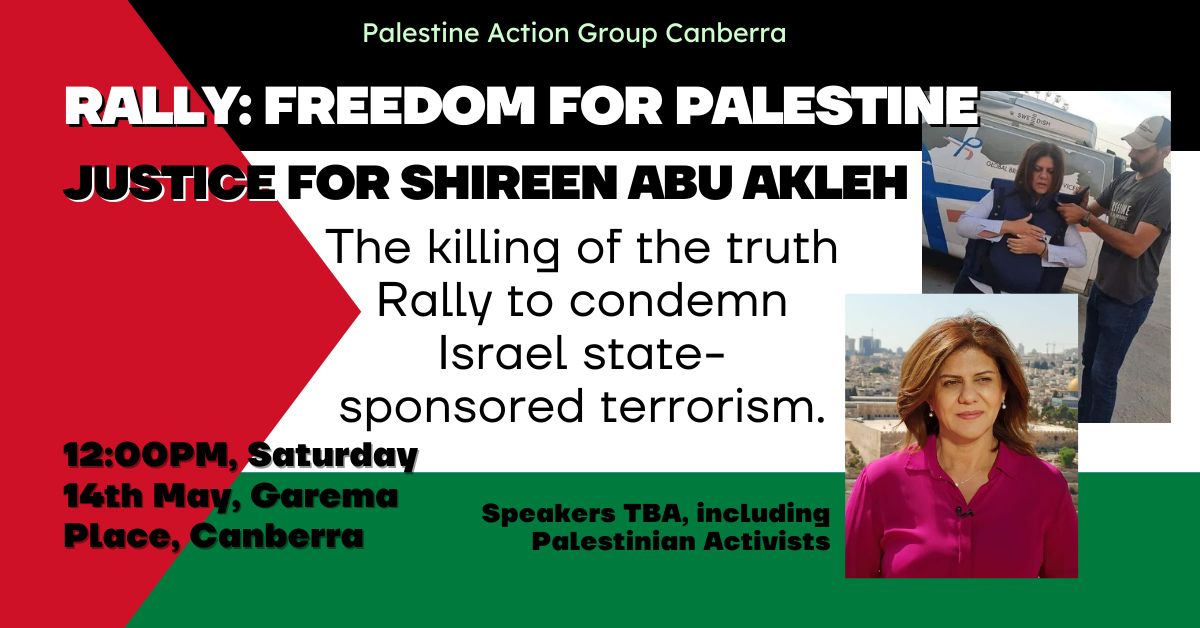 Join us in a protest this Saturday, 14th May, in Garema Place.
We are protesting for a free Palestine, in solidarity and support for those in Palestine resisting occupation, and to demand justice for Shireen Abu Akleh.
Palestinian-American journalist Shireen Abu Akleh was murdered by an Israeli sniper while she was on assignment with Al Jazeera in the West Bank.
This was a deliberately targeted execution – aimed, no doubt, not just at silencing Abu Akleh herself, but at intimidating other journalists bravely reporting on the ongoing oppression of the Palestinians by Israel. See Al Jazeera's account, with eyewitness testimony from other journalists who witnessed the murder, here: https://www.aljazeera.com/news/2022/5/11/shireen-abu-akleh-israeli-forces-kill-al-jazeera-journalist
Meet at 12pm in Garema Place this Saturday. It's forecast to rain so bring your umbrella!!