August 2013 | Federal election campaign
In the lead up to the federal election, APAN distributed thousands of postcards around the country – inviting people to let their candidates know "I support Palestine and I vote".
Palestine supporters received responses from 44 individual candidates, which APAN publicised ahead of the election.
APAN also published summary of political party positions on Palestine, which we distributed to supporters.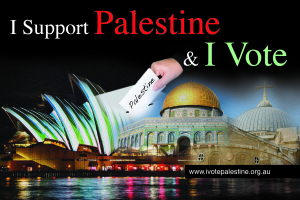 May 2013 | APAN supports tour of Dr Mona El Farra
APAN hosted Dr Mona El Farra, Health Chair of the Red Crescent Society in Gaza, in Parliament House.  This included a meeting with the Foreign Minister, Bob Carr.
APAN also joined with other groups to sponsor public events  in Melbourne and Canberra.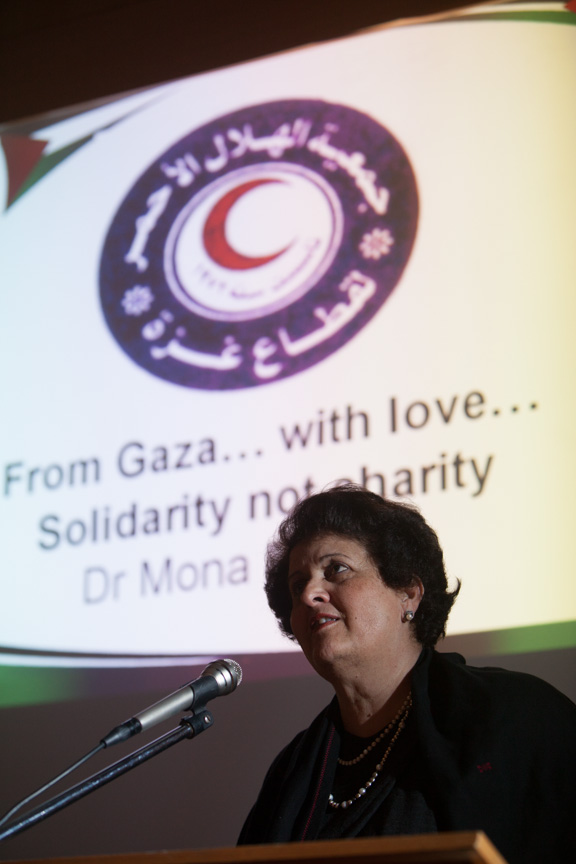 Sept 2013 | APAN hosts Jeff Halper in Melbourne
Israeli Committee Against House Demolitions Director Jeff Halper was hosted in Melbourne by APAN and other groups.
APAN organised for him to speak at Victorian Parliament House as well as to community groups.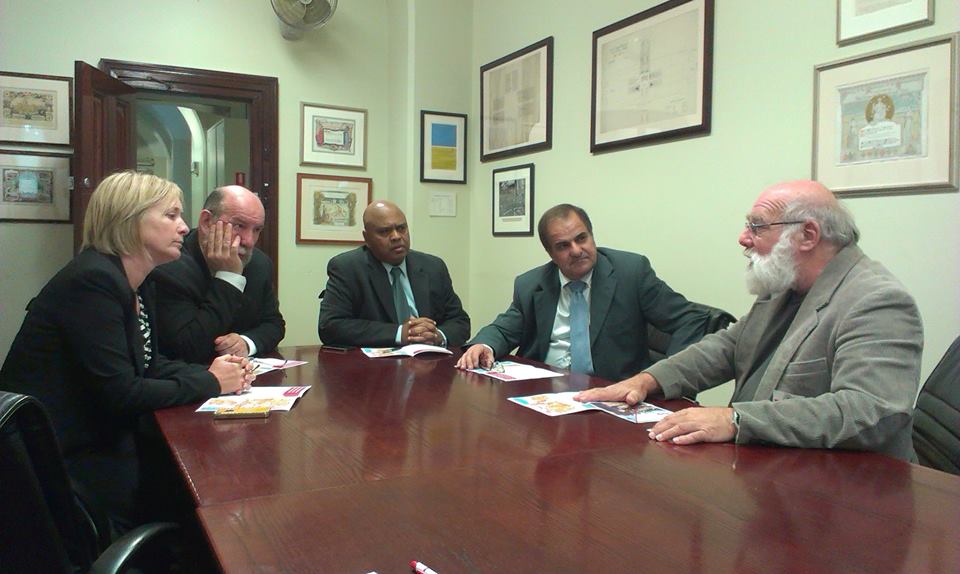 Dec 2013 & Feb 2014 | APAN meets new parliamentarians
APAN undertood two major lobbying efforts to Canberra, and by Feb 2014 had met with a third of the current parliament.
We ensured that all parliamentarians understood the fundamental issues from a Palestinian perspective.  Visits to Labor parliamentarians included ensuring a strong stance on settlements, and with coalition members we raised our concern with the pre-election threats to withdraw funding from organisations that supported BDS.