By Nicole Hasham
NSW Community Relations Commission chair Vic Alhadeff has refused to withdraw controversial comments defending Israel's deadly force against Gaza that have badly fractured goodwill between Sydney's Jewish and Muslim groups.
Mr Alhadeff issued a belated apology on Thursday for causing offence two weeks ago. But his insistence on standing by the remarks has done little to placate Arab and Muslim groups or relieve pressure on him to resign from his role on the commission, which promotes racial harmony.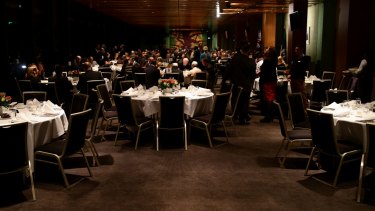 The Federation of Ethnic Communities' Councils of Australia on Friday said Mr Alhadeff must "consider his position" as community relations chief, given the damage his comments caused.
Mr Alhadeff, who is also chief executive of the NSW Jewish Board of Deputies, emailed the Jewish community during the early stages of the conflict around Gaza. He said Israel uses "care to avoid civilian casualties" and "pinpoint technologies to hit the targeted infrastructure".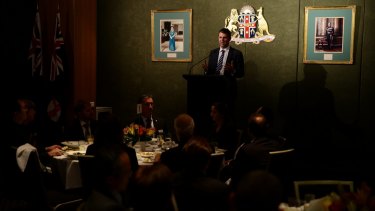 He condemned acts by Palestinian militant Islamist group Hamas, adding that Israel would "do whatever is needed to defend its citizens. All options are on the table."
The Palestinian death toll in Gaza now stands at more than 720, most of them civilians. At least 15 people were killed and scores hurt when a UN shelter was bombarded by Israeli forces on Thursday. United Nations Secretary-General Ban Ki-moon has condemned the attack.
On the Israeli side, 32 troops and three civilians have died.
The email triggered an outcry from Arab groups, who questioned how Mr Alhadeff can hold dual roles requiring him to both support the Jewish cause and promote community unity in NSW.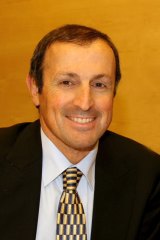 Outside an iftar dinner at NSW Parliament to mark Ramadan on Thursday night, Mr Alhadeff said, "I don't resile from the comments," adding that he did not intend to cause offence and was "pro-Palestinian and pro-Israeli".
In an earlier statement issued on Thursday, Mr Alhadeff expressed "regret that some took umbrage" at his email.
"I am sorry if the comments in the briefing served inadvertently to offend members of some communities in NSW, because I agree with [Premier Mike Baird] that the role of the CRC … is to work with all faiths and cultures in promoting multiculturalism and harmony," he said.
Mr Alhadeff said every civilian death was "a tragedy" and "pain is felt by local communities with ties to both sides of this conflict".
He affirmed his commitment to his part-time Community Relations Commission role, for which he is paid $35,000 a year.
The apology angered Australia Palestine Advocacy Network Vice President Issa Shaweesh, who described it as "insulting".
"He has apologised for the offence his comments caused but not for the comments themselves. His position as chairman of the NSW Community Relations Commission is utterly untenable."
In a statement on Friday, the Federation of Ethnic Communities' Councils of Australia, a peak national body, said Mr Alhadeff "certainly needs to consider his position … and whether he can continue in the role given the impact of his comments".
It said Mr Alhadeff showed "poor judgement" and the CRC chairman should maintain "a position of impartiality and sensitivity in the face of increasing global unrest" which can affect Australians with relatives living in conflict zones.
Mr Baird on Thursday said Mr Alhadeff has his "full confidence".
"He has apologised and he understands that the role of the CRC is to work with all faiths and cultures," Mr Baird said.
"Few people have done more to promote inter-faith engagement and understanding between multicultural communities in NSW than Mr Alhadeff."
Joseph Wakim, a former Victorian Multicultural Affairs Commissioner and founder of the Australian Arabic Council, welcomed the apology but said it "does not retract the damage done".
He said Mr Alhadeff's dual roles still represented an "intrinsic conflict of interest" and calls for him to resign from the commission were "not negotiable".
Some Arab and Muslim groups boycotted the iftar dinner, hosted by Mr Baird, leaving a number of empty tables at the event.
Labor MP Shaoquett Moselmane, the first Muslim elected to the NSW Parliament, also pulled out of the event along with other Muslim Labor councillors. Liberal Auburn councillor Ronney Oueik did attend, saying later he was unaware of the controversy.
NSW Greens MP Mehreen Faruqi, the first Muslim woman elected to a parliament in Australia, was not invited.
She said Mr Alhadeff's comments "clearly show a lack of judgment and commitment to multicultural harmony in NSW" and his explanation was "an affront to the Palestinian and multicultural community".
She called for the comments to be withdrawn.