By Ben Packham
Anthony Albanese has hardened Labor's position on Israel, declaring the West Bank and Gaza as "Occupied Palestinian Territories" and Israeli settlements as ­"illegal", in a move to appease the party's Left and avoid embarrassing challenges to his authority at next week's national ALP ­conference.
The policy shift, orchestrated by Foreign Minister Penny Wong, will place the government out of step with its closest ally, the ­United States, while aligning Australia's position more closely with those of the EU, Britain and New Zealand.
The Labor caucus signed off on the move on Tuesday in its last meeting before the ALP conference in Brisbane, where hard-Left unions and party activists have threatened motions attacking the AUKUS nuclear submarine pact and seeking recognition of a Palestinian state by the next Labor government.
The Coalition and Jewish groups condemned the change, accusing the government of ­undermining the peace process and its own credibility in inter­national forums.
But Senator Wong said the new policy position was consistent with that of past Australian governments and UN Security Council resolutions "which determined the settlements had no legal validity and constitute a violation of international law". She said Australia remained a "committed friend of Israel", recognising the country's right to defend itself in a "uniquely challenging security ­environment".
"It is a friendship that has been and should remain based on a shared commitment to democracy and the rule of law," Senator Wong said.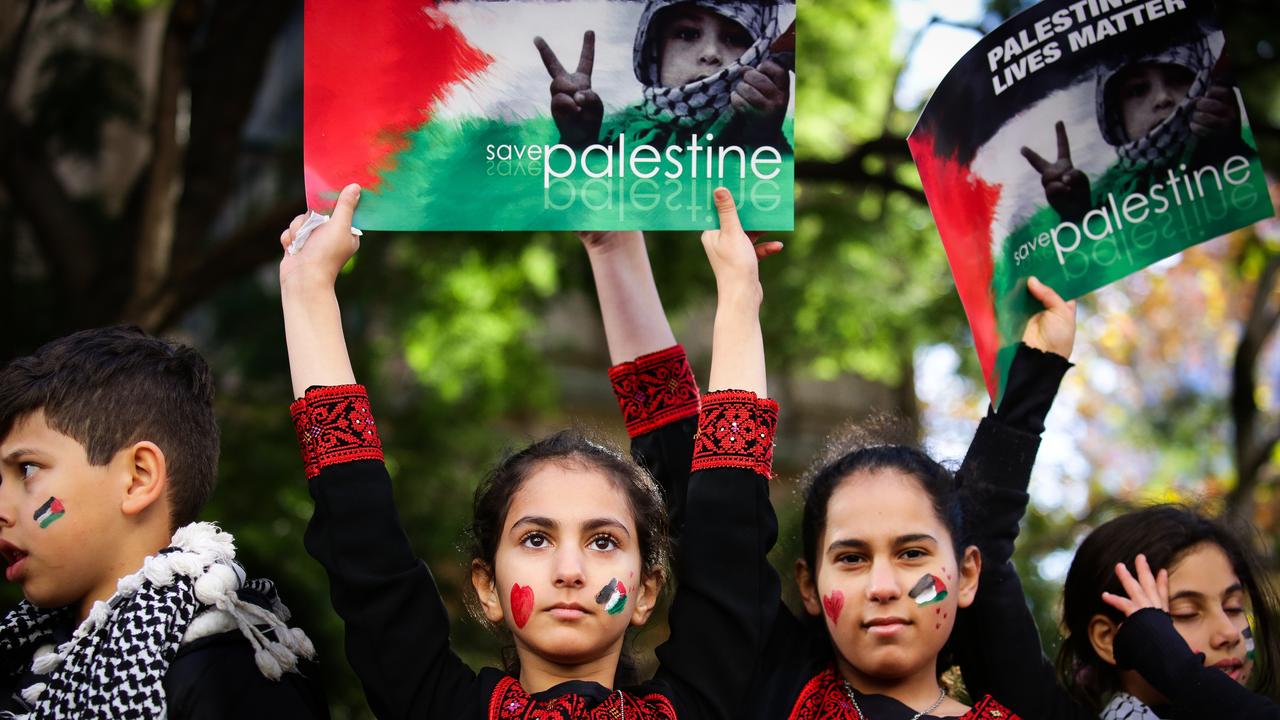 Under Labor's updated policy, Judaism's holiest sites, the Temple Mount and Western Wall, are considered to be in "occupied Palestinian territory".
Australia/Israel & Jewish ­Affairs Council executive director Colin Rubenstein said the decision was profoundly disappointing, threatening long standing bipartisan policy supporting a ­negotiated two-state peace settlement. "As the government is well aware, no Palestinian state has ever existed. Israel captured the West Bank and Jerusalem from Jordan – which illegally occupied the areas – in a defensive war," he said. "At the time any Palestinian state is established, its territory must be determined by final status negotiations, not baseless legal claims made in foreign capitals, or based on politicised and unhelpful UN votes."
Australia Palestine Advocacy Network president Nasser ­Mashni said the change was a "sensible, modest move", and urged the government to now recognise a Palestinian state. "Israeli settlements are in clear violation of international law and there is no doubt that Israel is occupying Palestinian lands," he said.
"We look forward to the government taking the next step, and honouring its commitment to recognise Palestine."
The change follows Labor's move last year to reverse the Morrison government's recognition of West Jerusalem as Israel's capital on the grounds that "Jerusalem is a final status issue that should be resolved as part of any peace negotiations between Israel and the Palestinian people".
At the time, Senator Wong ­accused Scott Morrison of using the Israel-Palestine issue for domestic political purposes.
"I regret that Mr Morrison's decision to play politics resulted in Australia's shifting position, and the distress these shifts have caused to many people in the Australian community who care deeply about this issue," she said.
The ALP platform was also changed in 2021 to call, for the first time, for a future Labor government to recognise a Palestinian state as an "important priority".
Mr Albanese and Senator Wong have been fighting to ensure the Prime Minister's authority is not challenged at the ALP conference by Left motions calling for a time frame on recognising Palestine, and condemning Australia's cornerstone national security policy to acquire nuclear subs.
Opposition foreign affairs spokesman Simon Birmingham said Labor's factions had "forced the Albanese government into another about-face in relation to Australia's policies on Israel and the Palestinian territories".
"Labor's backroom decisions on Israel and the Palestinian territories have everything to do with managing factional differences ahead of the Labor national conference and nothing to do with advancing a lasting two-state outcome," he said.
"Foreign Affairs Minister Wong has previously criticised unilateral decisions that undermine a two-state solution, yet now appears committed to Labor making its own unilateral decisions without any genuine consultation."
Senator Wong told the Senate that the Department of Foreign Affairs and Trade had spoken with Israeli ambassador Amir Maimon about the decision but appeared not to have discussed the matter with him personally.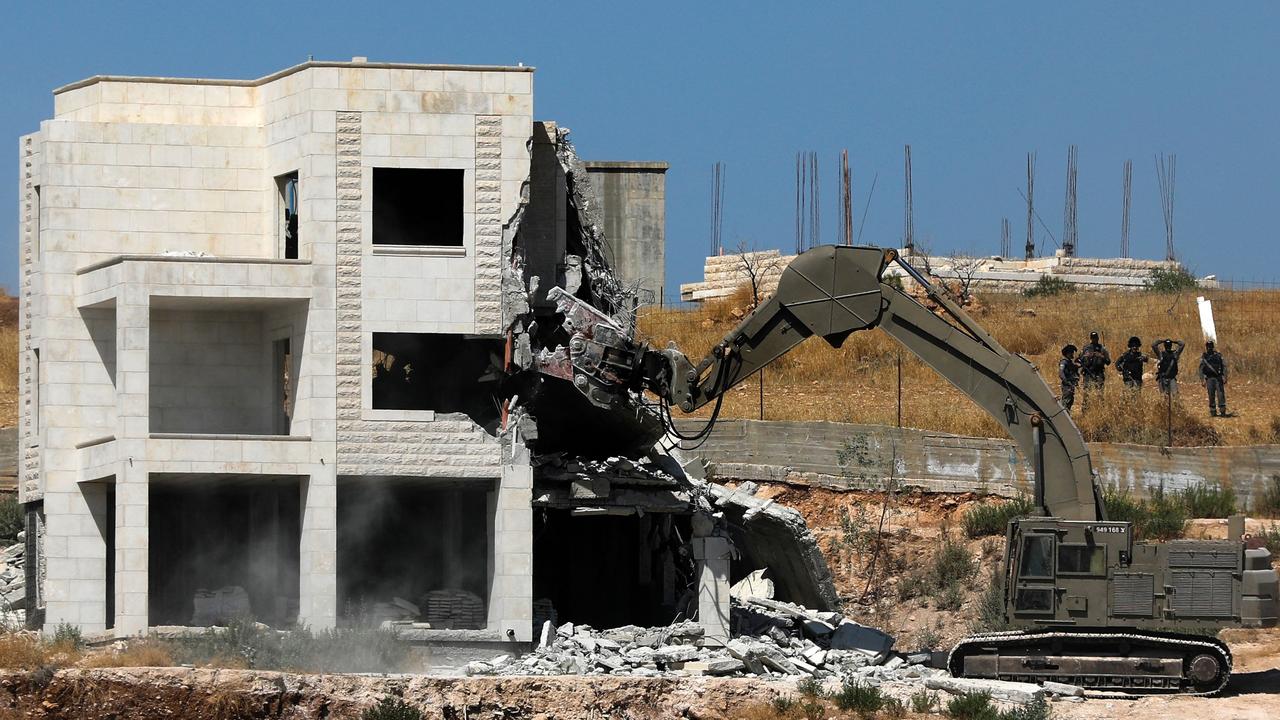 The policy shift comes as Israeli Prime Minister Benjamin Netanyahu expands Israeli settlements in the occupied West Bank, and faces mass domestic protests over changes that will limit judicial oversight of his government.
In a briefing document, Labor said the policy change brought Australia into line with the 2016 UN Security Council Resolution 2334, which "reaffirms that the establishment by Israel of settlements in the Palestinian territory occupied since 1967, including East Jerusalem, has no legal validity and constitutes a flagrant violation under law".
The document said the change clarified Australia's position after "a decade of inconsistency and incoherence".
It said past governments had "from time to time" referred to the West Bank and Gaza as "occupied", pointing to statements by Paul Keating and Howard government foreign minister Alexander Downer.
Tony Abbott used the term "disputed territories", but then-foreign minister Julie Bishop argued at the time there was no change in policy.
A Right faction source said the new policy represented an "olive branch" to Left-wing critics to "minimise the argy-bargy next week". "They are trying to avoid any change to the words in the platform (on Palestine). In exchange, the government will beef-up its language," the MP said.
The source said the Right and most of the Left were expected to back the change and leave the platform's position on Palestine unchanged. "If we don't concede on something it could be worse (for Israel groups) And that is better for the Jewish community long term than saying no we don't want to move."
The draft ALP platform item on Palestine is largely the same as agreed at the previous ALP conference.
It said the national conference "supports the recognition and right of Israel and Palestine to exist as two states within secure and recognised borders", "calls on the Australian Government to recognise Palestine as a state", and "expects that this issue will be an important priority for the Australian government".