By Andrew Tillett, Tom McIlroy and AAP
Labor has accused Scott Morrison of putting political survival ahead of Australia's national interest in a desperate attempt to woo the Jewish vote by flagging the possibility of shifting Australia's embassy to Jerusalem and recognising the city as Israel's capital.Mr Morrison made the stunning announcement in a diplomatic move that would leave him isolated with US President Donald Trump as the only leader of a major country to do so, just days out from the crucial Wentworth byelection where 13 per cent of voters are Jewish.

Mr Morrison also announced that Australia would review its support for the Iranian nuclear agreement to see whether it was effective.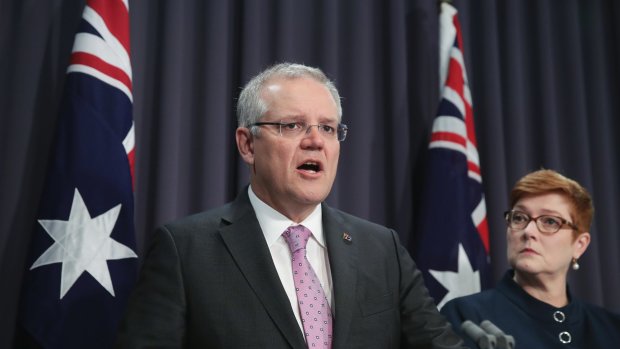 While not a signatory, Australia had criticised Mr Trump's decision to withdraw from the agreement, with former foreign minister Julie Bishop arguing it would make it harder to convince the North Koreans to relinquish their weapons.
'Dangerous and deceitful'
Opposition foreign affairs spokeswoman Penny Wong said the prime minister was playing "dangerous and deceitful" word games.
She accused him of shattering the bipartisan consensus on the Israel-Palestinian conflict and jeopardising the prospect of a two-state peace solution.
"Foreign policy, and Australia's national interest are far too important to be played with in this fashion," Senator Wong said.
"Scott Morrison is now so desperate to hang on to his job, he is prepared to say anything if he thinks it will win him a few more votes – even at the cost of Australia's national interest."
Wentworth in Sydney's eastern suburbs has about a 13 per cent Jewish population but Mr Morrison denied Saturday's byelection had anything today with Tuesday's announcement.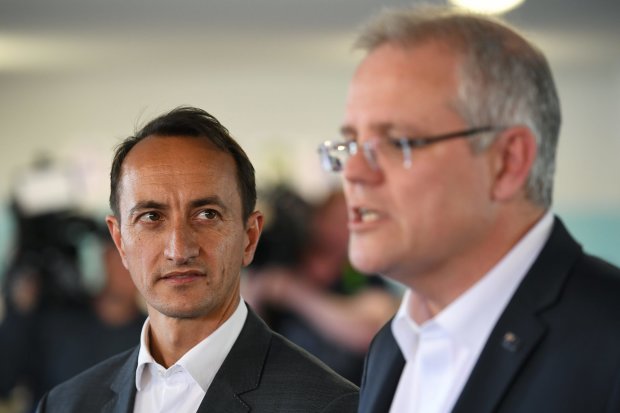 However, Mr Morrison credited the Liberal Party's candidate Dave Sharma, a former ambassador to Israel, for convincing him of the merits of considering moving the embassy from Tel Aviv.
He attributed the timing to an upcoming vote in the United Nations on the Palestinian Authority assuming the chair of the Group of 77 of developing nations.
"As a new Prime Minister, I believed it was important to ensure that Australians and others had a much clearer picture of my broader position on these issues that are raised in relation to the Middle East," Mr Morrison said.
'I am open-minded'
With any recognition of Jerusalem risking inflaming sentiment in the Muslim world, Mr Morrison insisted Australia remained committed to a two-state solution.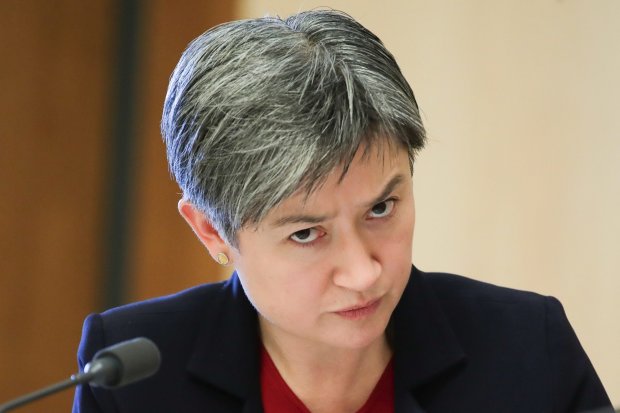 "But frankly, it hasn't been going that well. Not a lot of progress has been made. And you don't keep doing the same thing and expect different results," he said.
"And so when sensible suggestions are put forward that are consistent with your policy positioning and in this case pursuing a two state solution, Australia should be open-minded to this and I am open-minded to this and our government is open-minded to this."
One of the biggest supporters of Mr Trump's decision to move the US embassy was evangelical Christians, who saw it as consistent with a biblical prophecy to pave the way for the return of Jesus Christ.
But Mr Morrison, Australia's first Pentecostal PM, maintained his faith had nothing to do with the decision.
Mr Morrison's entertaining of moving the embassy is a radical departure from the position of former prime minister Malcolm Turnbull and comes just three months Mr Morrison said it was off the agenda.
"Because it's not the Government's policy. It's never been under review and we're not doing it," he told Tasmanian radio in July.
Department of Foreign Affairs and Trade Secretary Frances Adamson said in June that Australia's embassy would remain in Tel Aviv with Jerusalem a matter for final status negotiations as part of the peace process.
"It's not been helpful," she said of the US's relocation.
Israel backs PM
Israeli Prime Minister Benjamin Netanyahu has expressed his thanks to Mr Morrison.
"I spoke today with Australian PM @ScottMorrisonMP," Mr Netanyahu tweeted.
"He informed me that he is considering officially recognising Jerusalem as the capital of Israel & moving the Australian embassy to Jerusalem.
"I'm very thankful to him for this."
But the head of Palestine's general delegation to Australia hosted a meeting of Arab ambassadors to marshal opposition to Australia's move.
"We strongly urge the Morrison government to exercise caution and prudence towards this sensitive final-status issue, and to seriously consider the consequences of any such move," Ambassador Izzat Abdulhadi said.
"Our fear is that such a decision at this particular point in time would only embolden the Trump administration in its plan for an alternative roadmap to peace, which has so far involved taking key issues such as the status of Jerusalem and Palestinian refugees 'off the table'."
Australia Palestine Advocacy Network president George Browning said Australia was aligning itself with the "most erratic, reactionary and bullish US foreign policy ever".
"It is an irresponsible announcement that will put Palestinian human rights further back, for a handful of votes in Wentworth," he said.
"The two-state solution and the so called peace process is not working. The reason for this is that Israel, supported by US policy, constantly undermines Palestinian hopes for autonomy by expanding settlements and entrenching the occupation. To move the embassy is to reward this behaviour and signal an end to any genuine bipartisan commitment."
'We should only be looking at doing this': Sharma
Mr Sharma told ABC radio on Tuesday he had been critical of the United States' move in May over a lack of consultation.
"I've argued not that it should be moved but that we should be open to considering the idea," he said.
"This is very much in the context of support for a two state solution. I strongly support the emergence of an independent sovereign Palestinian state living along side Israel in peace and security.
"We should only be looking at doing this, and I think the Prime Minister has made this clear as well, if we believe it will advance the cause of a two state solution."
Mr Sharma previously wrote the Trump move carried "significant risks", warning Jerusalem represented a hot button issue in the Middle East and any mention of change to it status risked violent upheavals.
He said he remained of the view that the US should have remained in the nuclear deal but circumstances had changed and rejected suggestions the government appeared desperate to retain Wentworth.
"As the PM said, this is a policy statement that's in response to a particular vote that we're taking at the UN…
"It will be a close byelection. There's no doubt about it. My job is to convince as many people in Wentworth that we'd be better served by preserving a one seat majority for the Morrison government, rather than risking a hung Parliament with the balance of power controlled by independents."
Labor and the coalition – along with the United Kingdom, France, Germany – have until now backed the Iran nuclear weapons deal.
In March, Ms Bishop criticised the US pulling out and recommitted Australia to support the deal.