Palestine solidarity groups in Australia have periodically commissioned opinion polls to gauge community attitudes regarding Palestine and Israel.  These polls have consistently found Australians are more sympathetic to Palestinians than is reflected in Australian Government policy.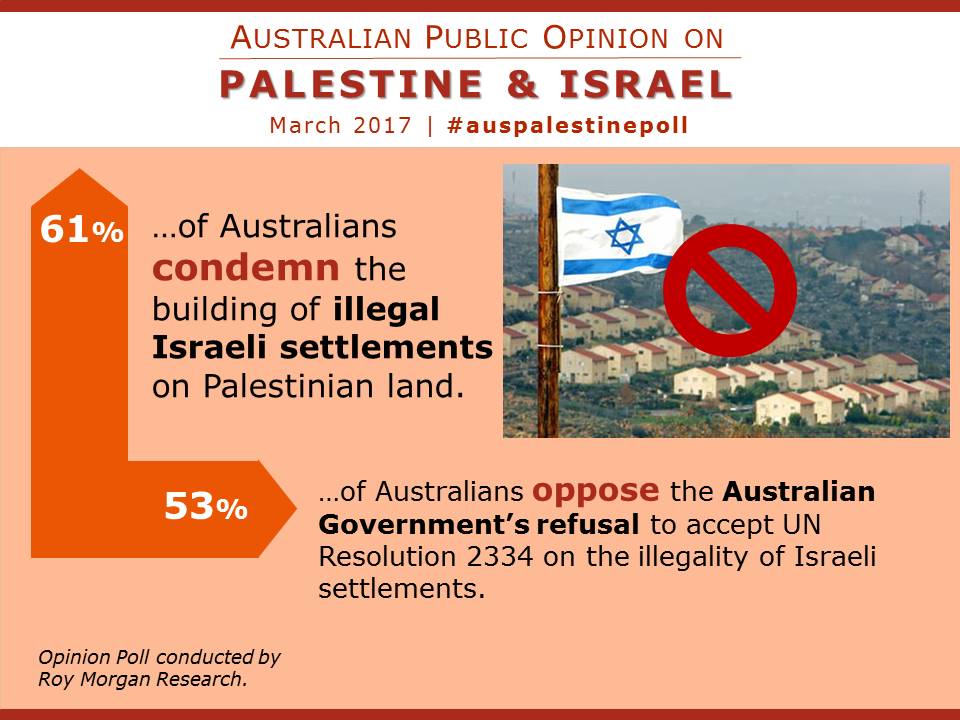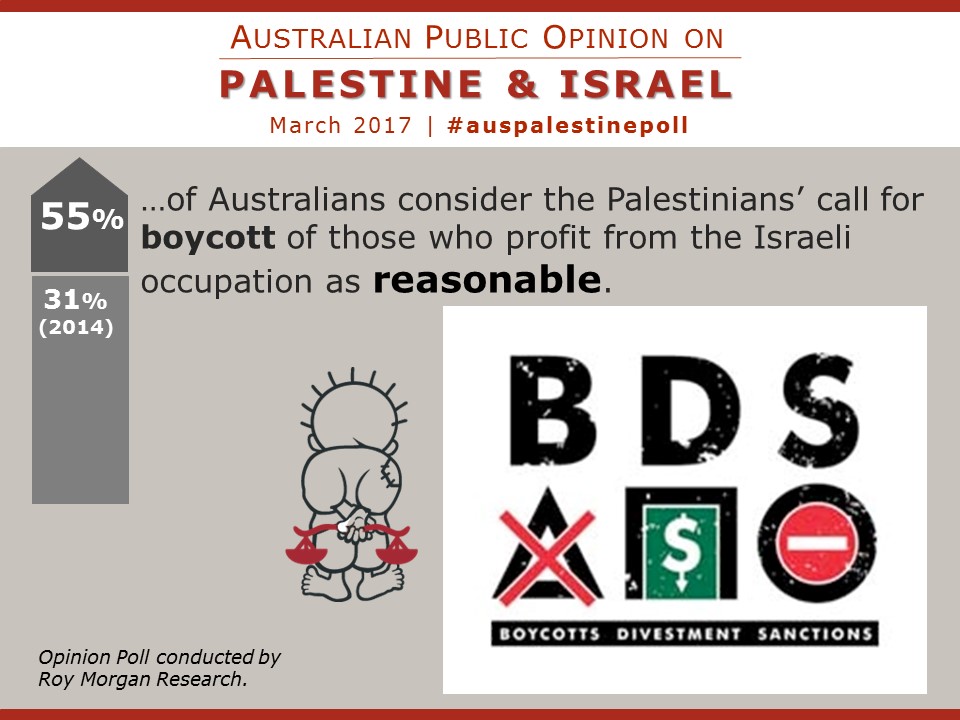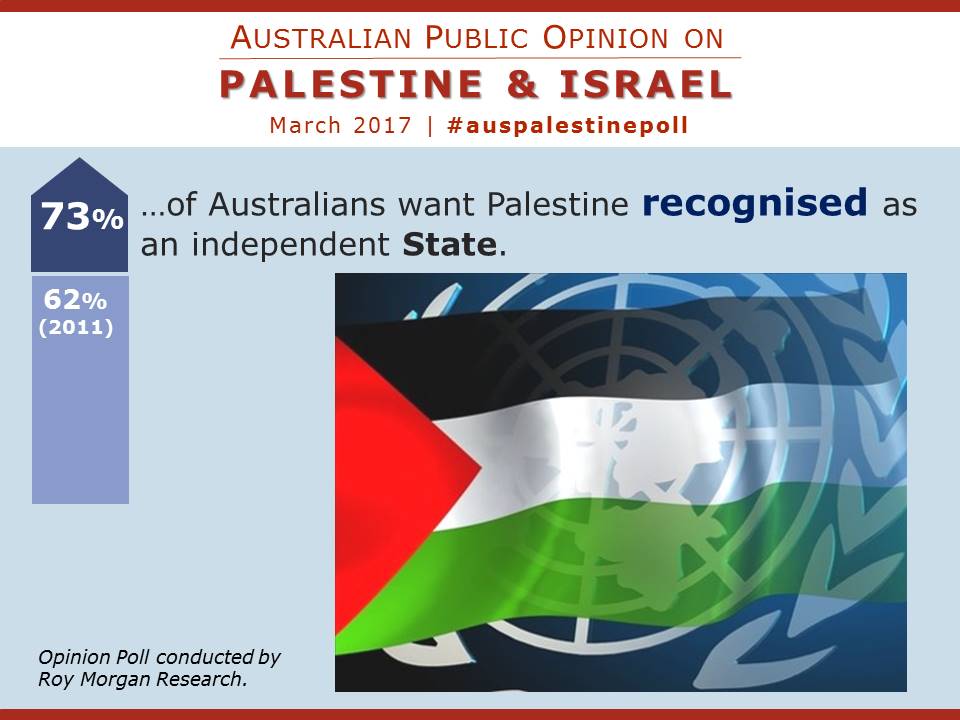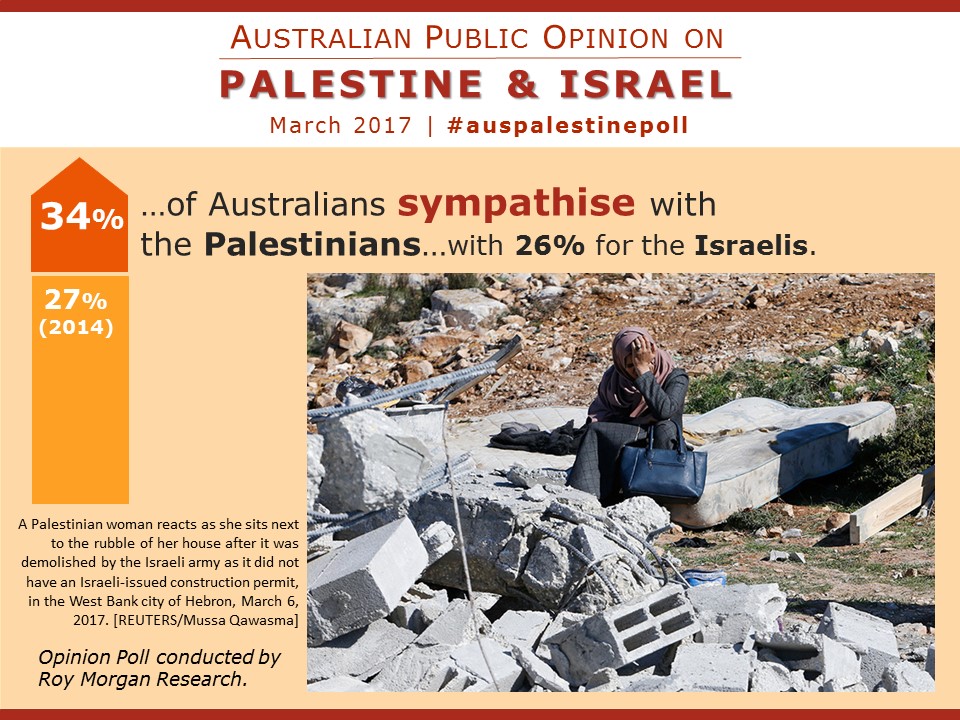 2014 poll
27% said their sympathies lay with Palestinians, 21% to Israelis.
57% think Australia should vote yes in the UN to recognising Palestine.
30% say that they think the Abbott Government favors Israel, just 3% think they favour Palestine.
43% thought Israel's military action in Gaza was not justified.
2011 poll
28% said their sympathies lay with  Palestinians, 26%  with Israelis.
64%  do not support the building of Israeli settlements on occupied Palestinian land.
51% want our Government to recognise Palestine as a State at the United Nations; only 15% do not support recognition of Palestine at the UN.
2009 poll
28% said their sympathies lay with the Palestinians and 24.5% with the Israelis.
42% found Israel's attack on Gaza, Operation 'Cast Lead', was "not justified", whereas only 29% found it "justified".
94% of Australians think the Government is overly biased toward Israel.