July 2022 | Melbourne Fundraising Dinner
After many years break, APAN was able to gather Palestinians and their supporters together in Melbourne to celebrate and help raise much-needed funds for APAN's crucial work.
More than 100 people packed into Aurora Receptions in Brunswick East, where they heard from a number of renowned speakers, including First Nations author, academic, and activist, Tony Birch.
Thanks to the generosity of the supporters who attended, the 2022 Melbourne Fundraising Dinner was one of the most successful APAN has ever held.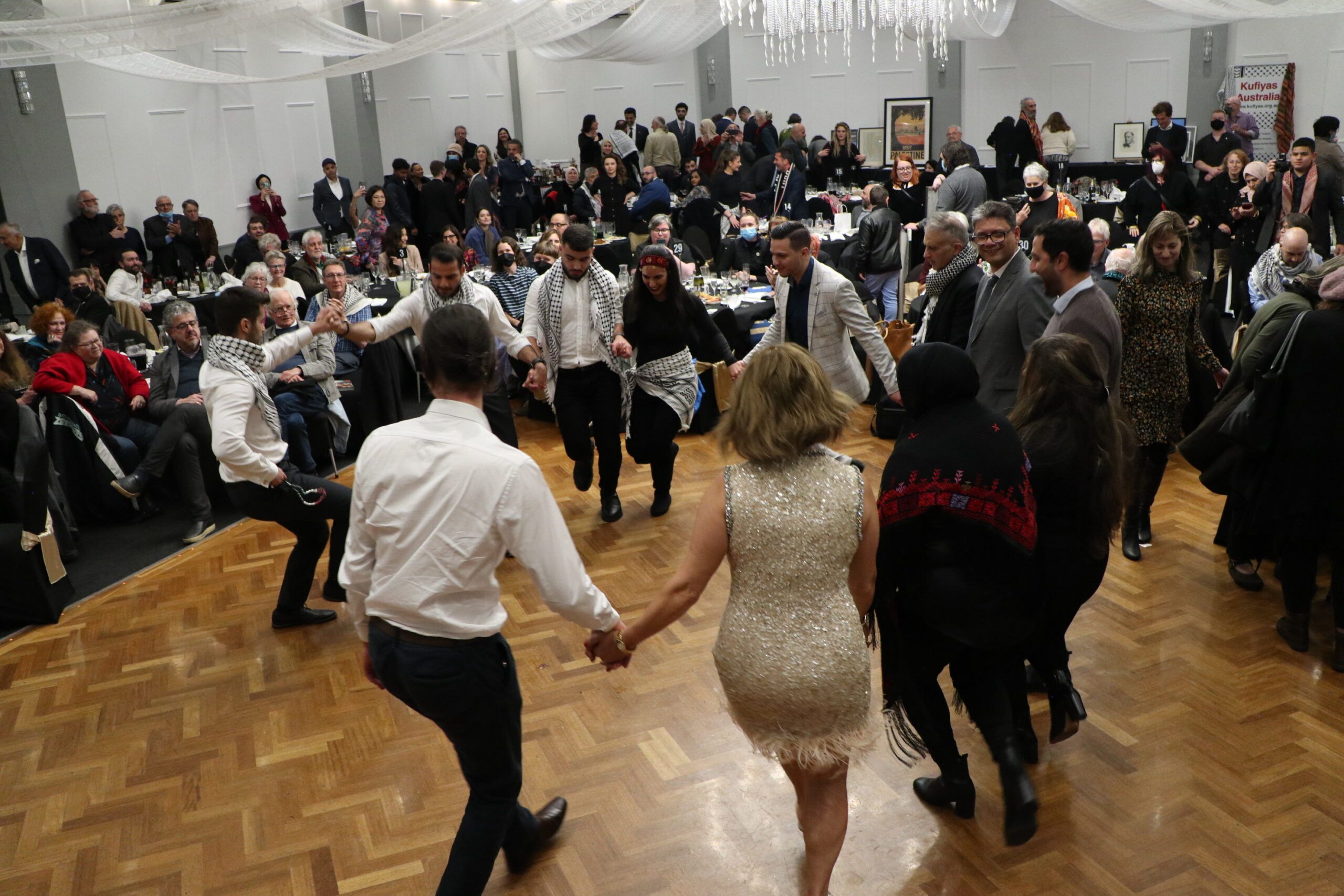 July 2022 | Sponsored parliamentary trips to Israel research report
Did you know our politicians take more sponsored lobby trips to Israel than to any other destination?
With the new Australian parliament sitting in July, we wanted them to be aware of the pressures they'll face from the Israel lobby, and to know we will hold them to account. That's why we released a report analysing the international sponsored trips our federal politicians are taking. Read the full report and analysis here.
June 2022 | APAN Membership Drive
Members are the core of APAN, and with an increasing focus on movement building, beginning in June, APAN launched its annual membership drive!
With a number of high profile Palestinians promoting the campaign, in addition to well-known Australian actress Claudia Karvan, the drive was successful in growing APAN's membership, and helping build a stronger movement for Palestine in Australia.
June 2022 | Miscarriage of justice as Mohammed El Halabi found guilty
APAN was appalled after one of the longest legal trials for Palestinian detainees in Israeli history concluded, with World Vision's Gaza Manager, Mohammed El Halabi, found guilty on all but one of the counts against him. The trial was surrounded by controversy from the beginning, with reports of torture and beatings, a lack of due process, and independent investigations commissioned by the Australian Government and World Vision finding no evidence to support the charges.
APAN worked with Amnesty International Australia, and World Vision to immediately launch a media campaign, and was able to draw attention to Mohammed's case through a number of stories covered on television, radio, and print.
Mohammed was later sentenced to 12 years prison, though the campaign for his freedom continues.