May 2023 | 75 years of Nakba
APAN provided resources, support and coordination to grassroots activists all around continent to organise a national day of action to commemorate 75 years of Nakba.
Over 15 events were organised in May 2023 in commemoration of the Nakba, all of which APAN  provided support to. Over 2000 people participated, with the biggest rally being held in Melbourne where 1000 people attended.
May 2023 | Parliamentarians join Nakba solidarity
We asked for parliamentarians to join us in commemorating 75 years of  Nakba –  and 23 state and federal parliamentarians did! They posted on social media; posed with an image we'd provided; attending or spoke at events around the continent.
Following Nakba, we set up a system to make it easy for supporters to thank parliamentarians for speaking out, and hundreds sent emails. When visiting parliamentarians in June, several said that they were swamped with gratitude after speaking up for Palestine, and others noted the things they'd learned in our weekly Palnews bulletins.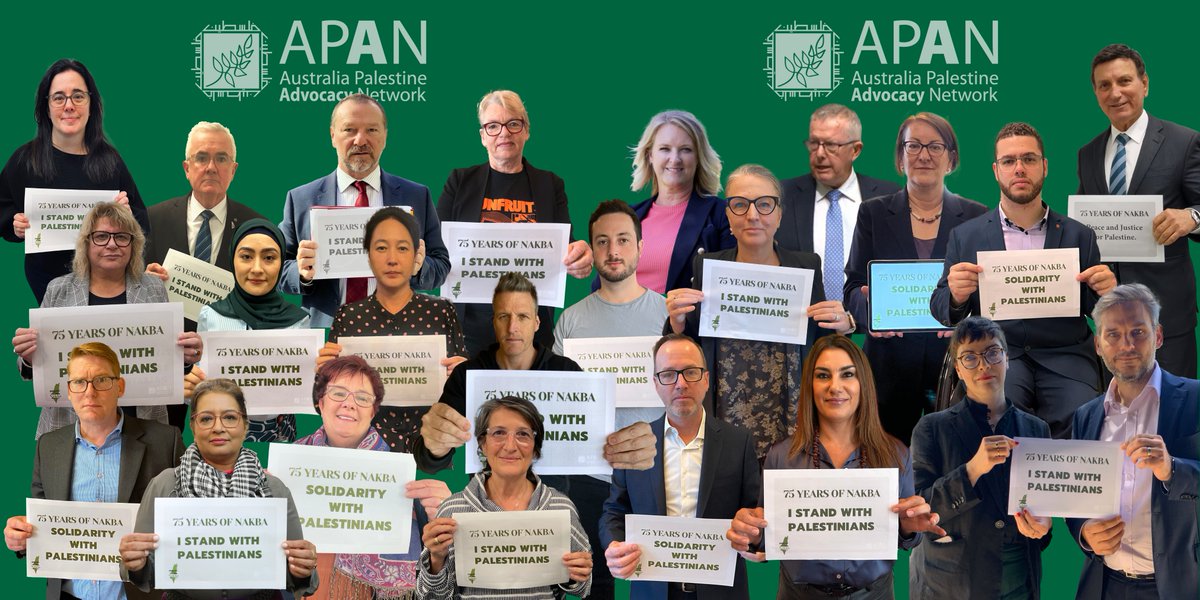 May 2023 | Supporting our intern to be published in the Canberra Times
It has been an honour for APAN to host three young Palestinians in internships in the last 18 months, and learn more of their stories.  One of these is Ammar Abu-Shamleh, a Perth based Palestinian who has such a powerful story to tell, and has become stronger and clearer in telling it.
APAN was honoured to support Ammar to write his first ever opinion piece, which was published in the newspaper of our Capital city, the Canberra Times.​