Dr. Gary Foley wins 2021 Jerusalem (Al Quds) Peace Prize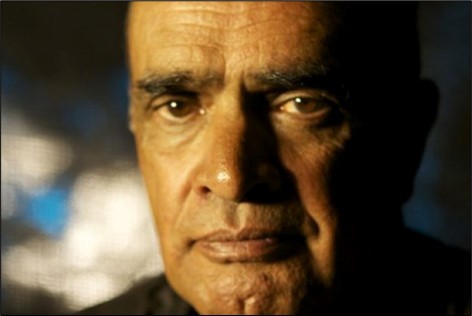 Australians for Palestine (AFP) and the Australia Palestine Advocacy Network (APAN) are thrilled to announce the winner of the 2021 Jerusalem (Al Quds) Peace Prize as Aboriginal Gumbaynggirr intellectual, activist, academic, writer, storyteller and actor, Dr. Gary Foley, who is currently Professor of History at Victoria University.
Foley was a key member of the Aboriginal Self-Determination (Black Power) Movement that established the first Aboriginal Legal and Health services in the early 1970s.
He was also a key figure in establishing the famous Aboriginal Tent Embassy protest of 1972, and has been at the centre of major political activities in Australia for more than 50 years. In particular, he saw the power of theatre and film as a way of highlighting the political challenges facing his people which in 2015 saw him awarded the Australia Council's Red Ochre Award for a lifetime achievement in the Arts.
More recently at Victoria University, Dr. Foley's Aboriginal History Archive comprising a lifetime's collection of documents on Aboriginal political activism, is being built into Australia's first and only online digital archive on the Australian Black Power, Land Rights and Self-determination Movement.
As the struggles of indigenous peoples became more visible in settler states, it was only natural that Foley and others would find inspiration in the Palestinian struggle for self-determination. In the late 1970s, he worked with the former Palestinian Liberation Organisation's representative for the Oceania region, Ali Kazak to establish a Black-Palestinian solidarity movement in Australia. They both saw the Palestinian and Aboriginal struggle as part of the same fight for justice against settler-colonial occupation. This led to Foley, Kazak and Melbourne university academic Suzannah Henty organising the historic first Black-Palestinian Solidarity Conference in Australia in November 2019 focused around Indigenous resistance against settler-colonial occupation in Australia and Palestine. In his keynote address, Gary Foley stated:
"All Aboriginal people in Australia, like all Palestinian people, are impacted by the ongoing occupation of our homelands. The ongoing attempts to assimilate us, the ongoing and never-ending implications of settler colonialism that are not diminishing but getting stronger, impacts all people. When I see what is going on in occupied Palestine, it hurts me".
The award will be presented at an online event on Tuesday, 30 November 2021.