November 2022 | Palestine National Day
With covid restrictions eased, APAN was able to return to Melbourne's Federation Square to celebrate Palestine National Day.
Hundreds of people descended into the square to dance, eat, join hands, and raise their flags in support of Palestine. Palestinian-Australian speakers and performers were cheered, and the audience ensured Palestine will not be forgotten.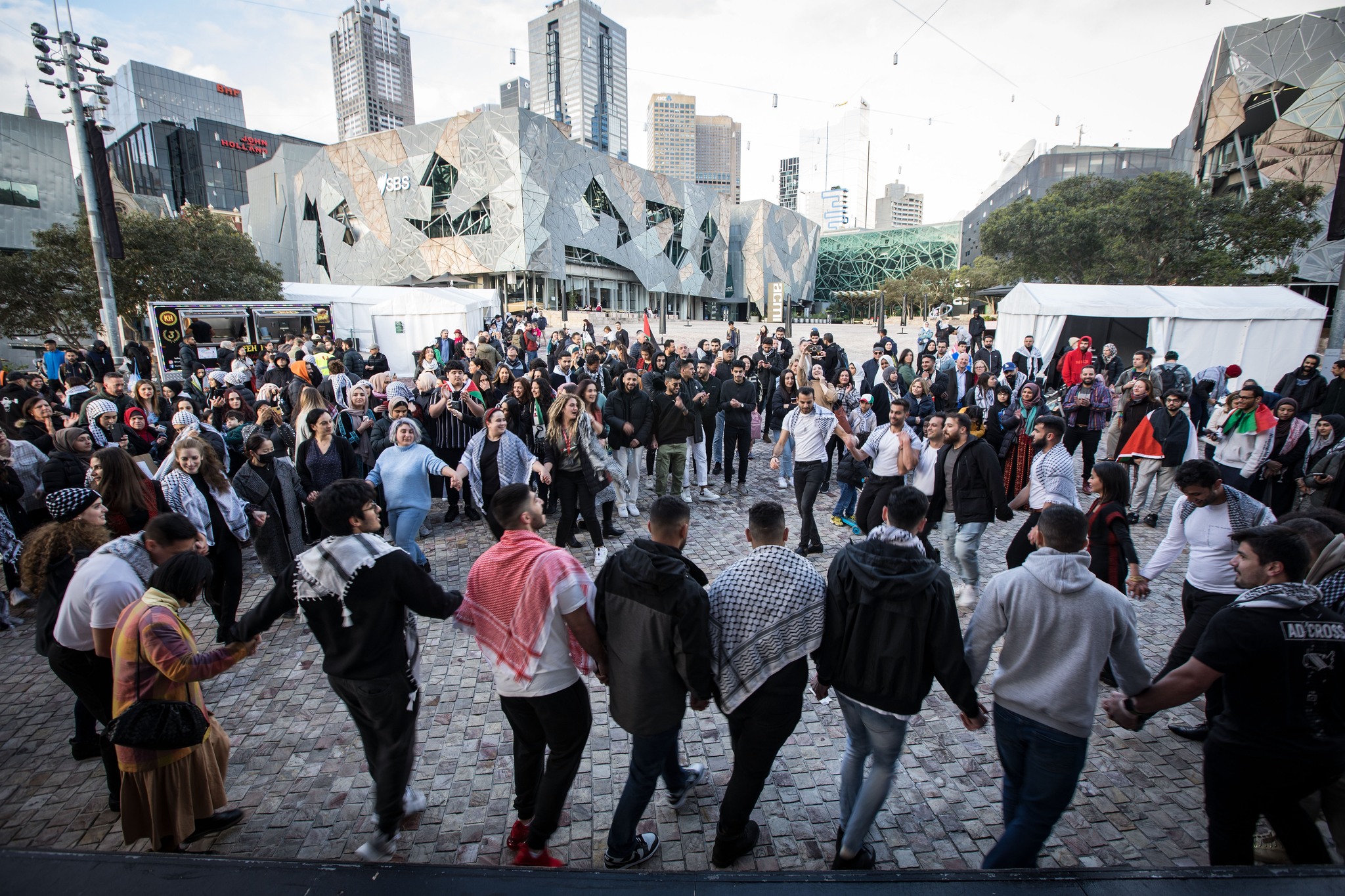 November 2022 | APAN AGM and new Executive
At its annual AGM, there was a large shift within APAN's Executive, with long-term President Bishop George Browning officially stepping down (but remaining a patron), and Nasser Mashni elected into the position. Claire Moore was also elected as Vice-President, with a number of Palestinians from around Australia elected as committee members.
This new team will help steer and guide APAN for the next few crucial years, and will help APAN reach even greater heights.
November 2022 | Canberra lobbying trip
With the new Australian Federal Parliament providing more opportunities for community engagement on Palestine, APAN took the opportunity to visit and lobby politicians during sitting week in November.
APAN held dozens of meetings with politicians from all parties, as well as liaised with journalists within the press gallery.
It was clear there was an increasing level of support for Palestine within the parliament, and a real desire to call out Israel for its ongoing occupation and Apartheid.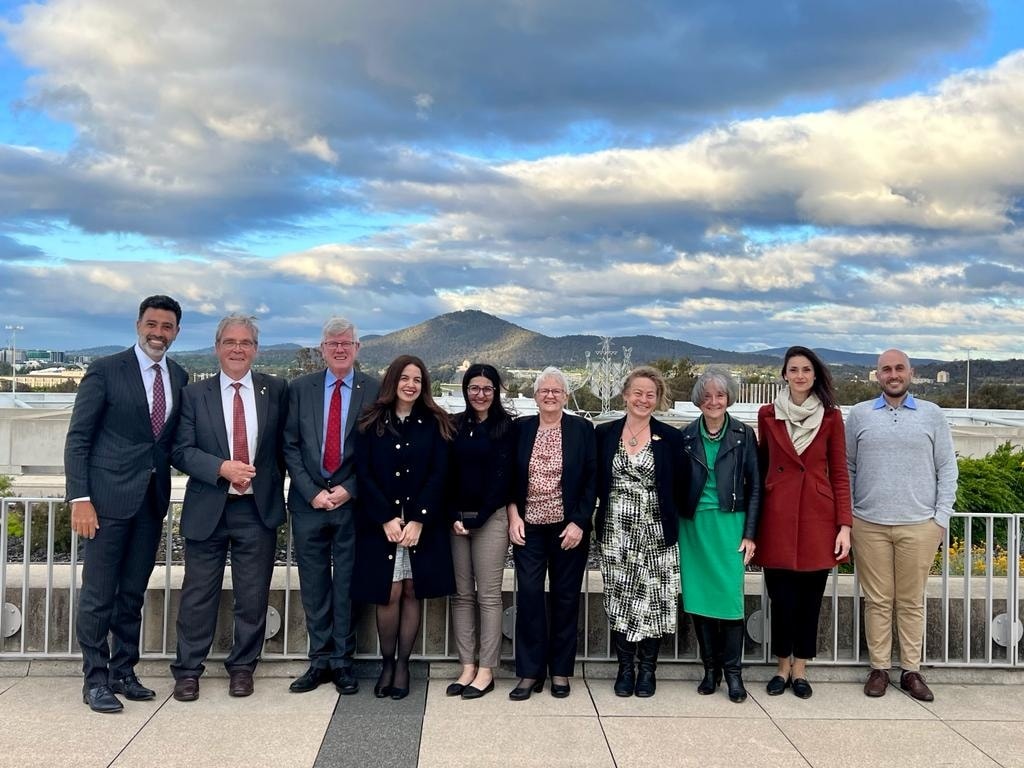 November 2022 | Jerusalem Peace Prize
Held in-person for the first time in years, the Jerusalem Peace Prize returned to Melbourne Town Hall, to recognise the inspirational and extraordinary contributions and devoted efforts of Australians seeking to aid Palestinians in their call for justice.
This year's winner was former international lawyer with the UN, former Member for Fremantle, and former Minister for International Development of Australia, Laureate Hon. Melissa Parke.
Melissa is well-known for her outspoken commitment to human rights, and was awarded the Jerusalem Peace Prize for her tireless advocacy for Palestinian human rights and justice, both in her personal, political, and professional life.
October 2022 | Australian Government reverses its West Jerusalem recognition decision
In October, the Australian Government reversed its decision to recognise West Jerusalem as the capital of Israel. Initially a quiet decision, the matter then made it into the media, which caused a brief stir, particularly within the conservative media. However, APAN was able to make the most of the opportunity, and received favourable coverage in a number of outlets, and was able to promote Palestinian voices in the reporting.
This culminated in a feature piece in the Sydney Morning Herald, and The Age, featuring APAN's Vice-President Nasser Mashni discussing the government's promise of Palestinian recognition.
Reporting in Australian media on Palestine is shifting, and APAN is playing a role in getting Palestinians published, and challenging the status quo around language and topic discussion that has been in place for years.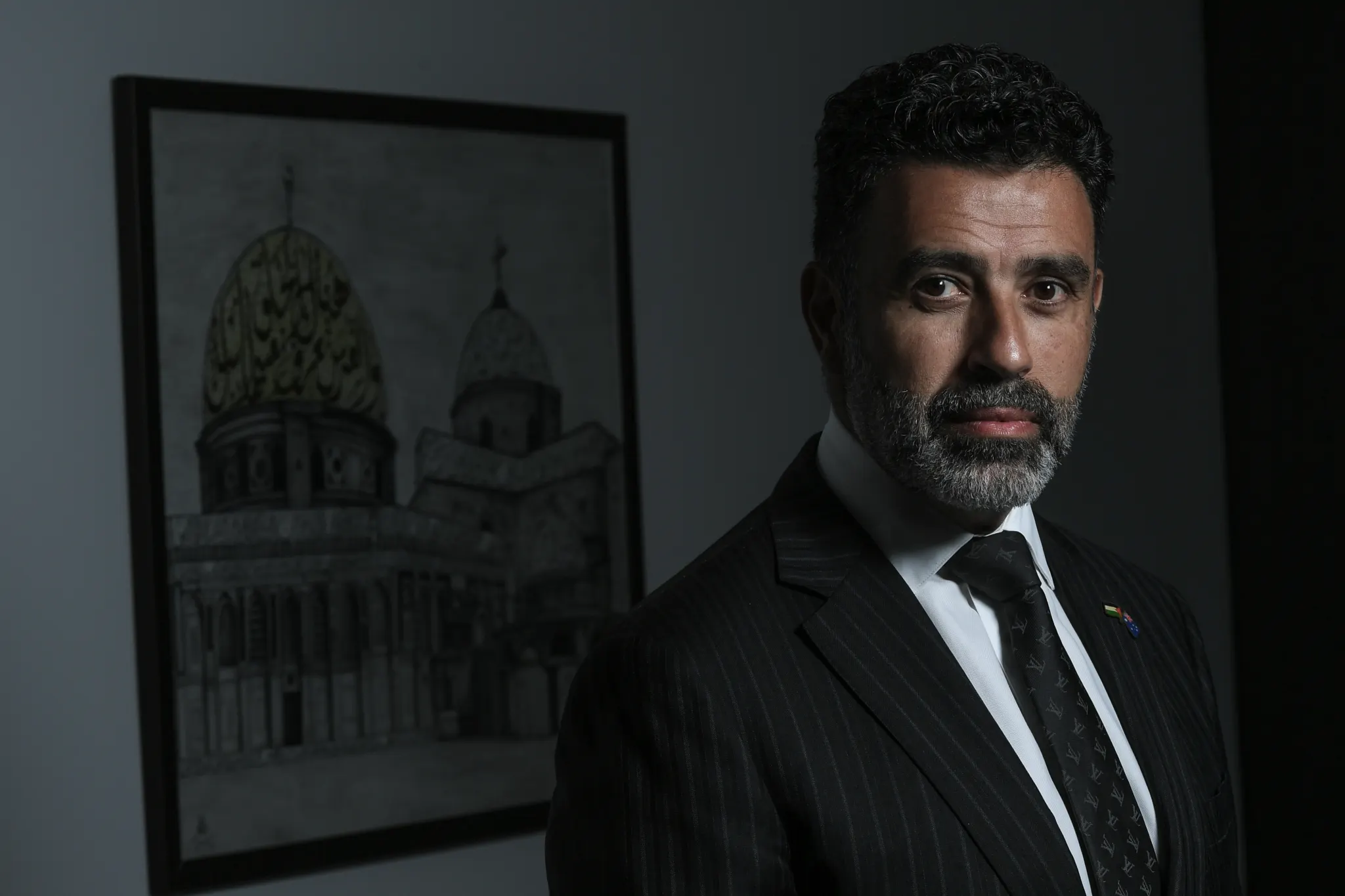 October 2022 | Webinar: It's Apartheid! What now…? The fight for justice in Palestine
In collaboration with the Islamic Council of Victoria, APAN helped run a webinar addressing the ongoing Apartheid committed by Israel against Palestinians, hearing directly from people that have a deep understanding of the harsh realities of Palestinian life under occupation and systemic discrimination. The timely conversation highlighted essential considerations for the Australian Government and for those interested in justice and dignity for Palestine.
The panel included APAN Vice-President Nasser Mashni, Jewish-Australian author Antony Loewenstein, Palestinian-Israeli politician Dr Basel Ghattas, and Palestinian-Israeli politician Haneen Zoabi.
September/October/November 2022 | Palestinian Youth Internship
For three months, APAN ran its second Palestinian Youth Internship initiative, this time taking on two younger people to assist with advocacy, campaigning, and media work.
Amal Naser, and Ammar Abu Shamleh were the two Palestinian Youth who completed their internships with APAN, with a focus on campaigns, and political lobbying respectively.
The program continues to show the eagerness of younger Palestinians to be directly involved in their own advocacy, and to play an active role in civil society in Australia.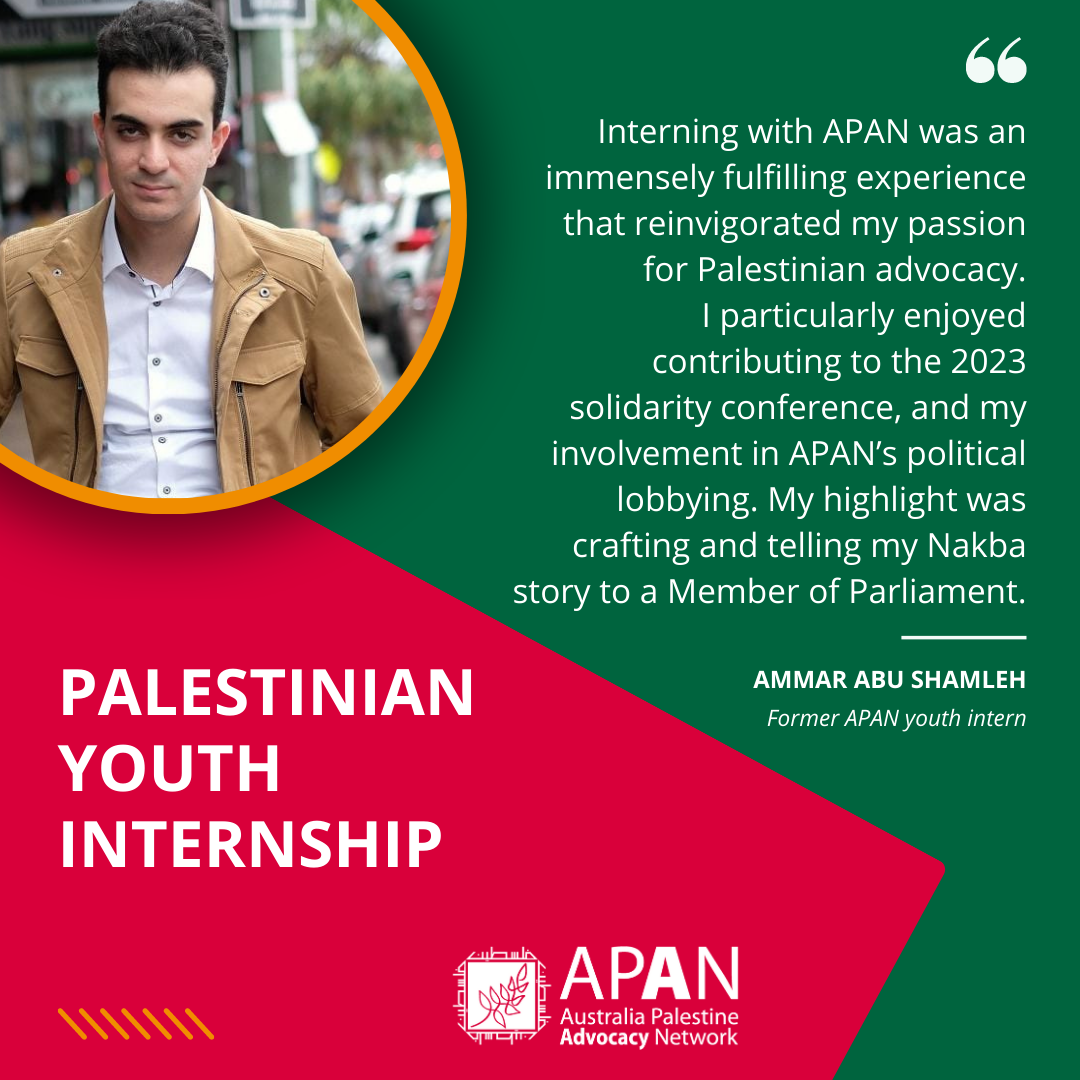 September 2022 | Public Speaking and Advocacy Tournament
For the second year in a row, APAN hosted a public speaking and advocacy tournament for Palestinian youth, to help develop their skills in a shared environment, and advance their own narratives.
For two days, around a dozen attendees competed both individually and in teams, and were judged by a team of experienced academics and debating experts. While all participants impressed, Rand Khatib won the tournament's best speaker award, with Yasser Mashni the most improved speaker. Hedayah Salameh, and Yasser Mashni also were awarded the tournament's winning team award.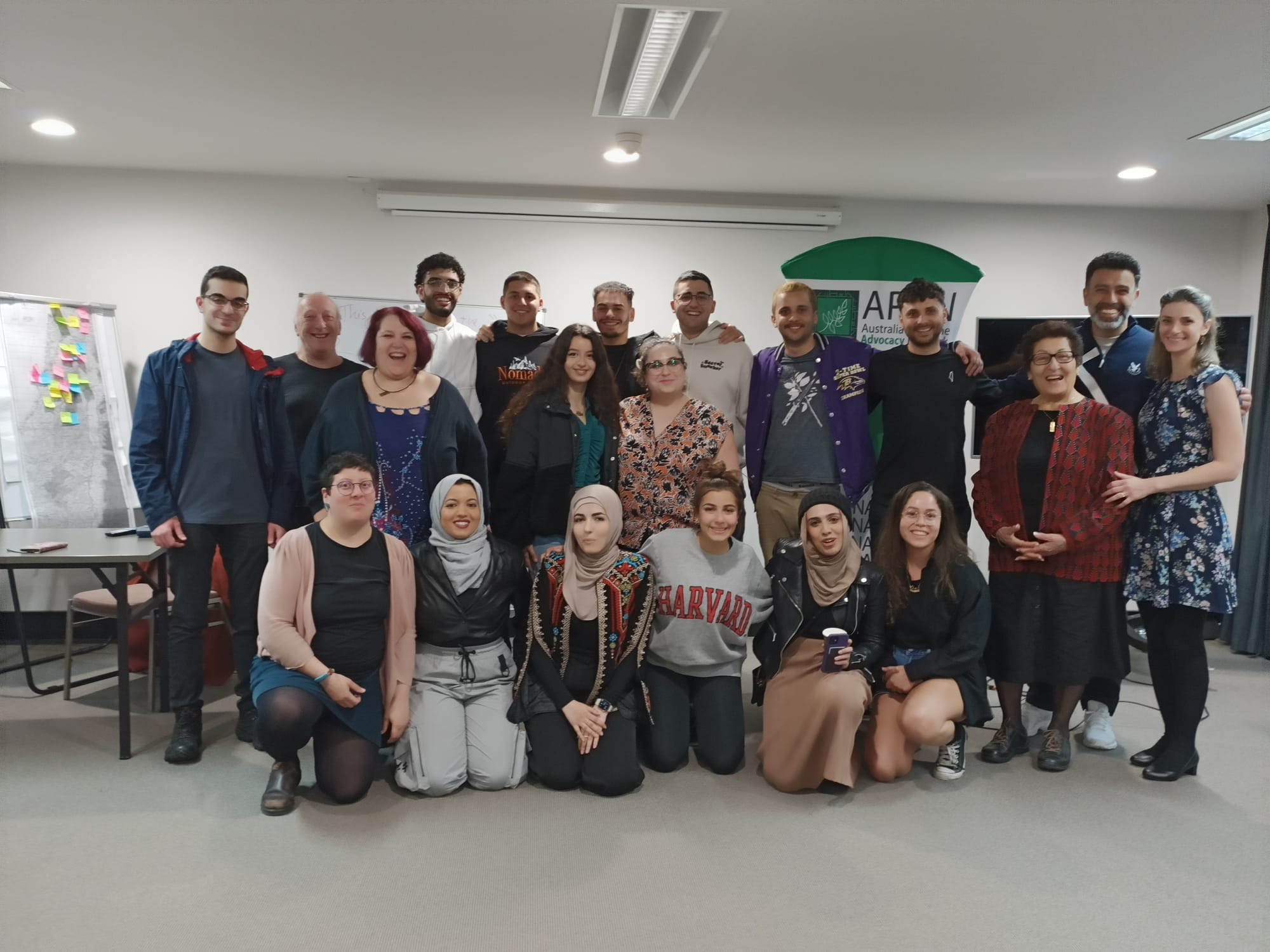 September 2022 | Canberra Fundraising Dinner
For the first time in years, Canberra played host to an APAN Fundraising Dinner at the Saffron Restaraunt and Mezze House.
We were lucky to have a packed house of enthusiastic supporters who helped celebrate the movement for Palestine, and to wish an honoured farewell to departing APAN President, Bishop George Browning.
One of the other key speakers for the evening was Senator Jordon Steele-John, who through his inspirational words left no doubt that Palestine has strong supporters within the Australian Parliament.