Six years ago, World Vision Manager Mohammed El Halabi was returning to Gaza from meetings in Jerusalem when Israeli authorities detained him.
For 50 days he was interrogated, without access to lawyers and was held without charge. Israel then alleged he diverted $50 million USD in aid money to Hamas.  Charges that didn't add up as World Visions' entire budget the whole time he worked there was only $22 million.
Investigations by the Australian Government and independent investigations commissioned by World Vision found no evidence of any diversion of funds. Yet 6 years later he continues to languish in an Israeli jail.
Mohammed's arrest and trial has been riddled with injustices
interrogations that include torture and beatings so severe he's lost hearing;
relentless pressure to confess; court hearings that restricted Mr El Halabi's legal team from access to evidence and thus hampered their capacity to manage his legal defence;
translations in court so bad that judges intervened.
And, still, the court case drags on.
Israel has had 6 years and more than 160 hearings to prove their case against Mohammed. They've failed – it is now time to release him!
Read Opinion Piece by Former World Vision CEO Tim Costello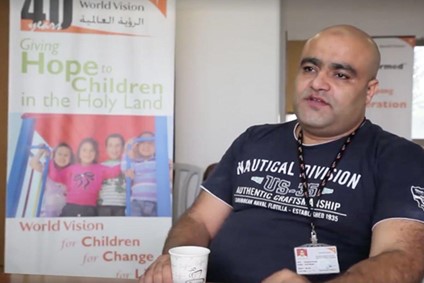 Become an APAN member
APAN needs members - organisations and individuals
Support APAN's work
All funds to fuel passionate and strategic advocacy